The JJ Type Suspension Clamp is a type of clamp used in overhead power transmission and distribution systems to support and anchor electrical cables. The clamp is made of high-strength aluminum alloy and is designed to withstand extreme weather conditions, high mechanical loads, and electrical stresses.
The JJ Type Suspension Clamp is used to suspend cables from the tower or pole structure, ensuring that they are held securely and do not sway or move. The clamp is designed to grip the cable without causing any damage or deformation to the cable itself.
The clamp consists of a pair of jaws that are designed to grip the cable securely. The jaws are held together by a bolt, which can be tightened or loosened to adjust the grip on the cable. The clamp also features a suspension eye or hook, which can be used to attach the clamp to the tower or pole structure.
JJ Type Suspension Clamps are available in different sizes and can be customized to fit specific cable sizes and configurations. They are widely used in transmission and distribution systems for both overhead lines and underground cables.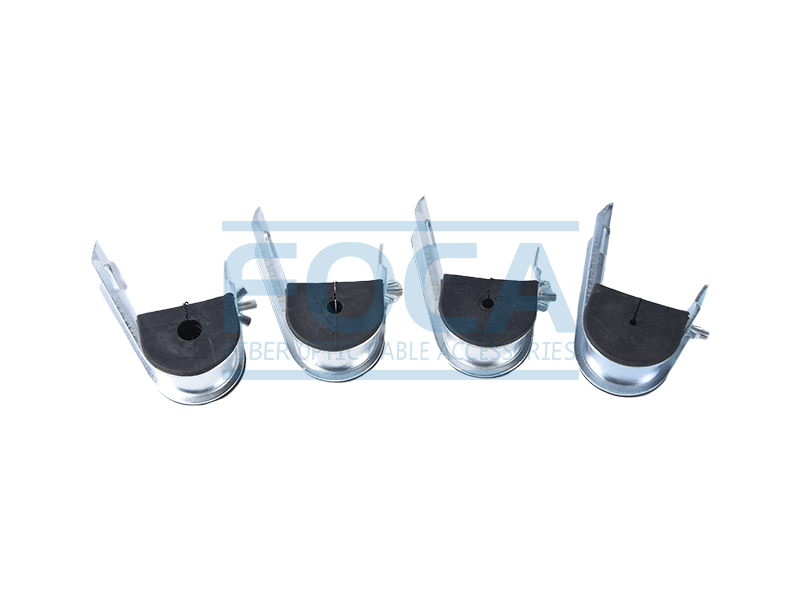 Product Description: J Hook clamps or FTTH suspension clamps, are designed to provide a suspension for 5 to 20mm aerial ADSS cables at intermediate poles on cable routes with angle < 20° on access networks .
with neoprene insert for ADSS cables installed on short spans (100m max)